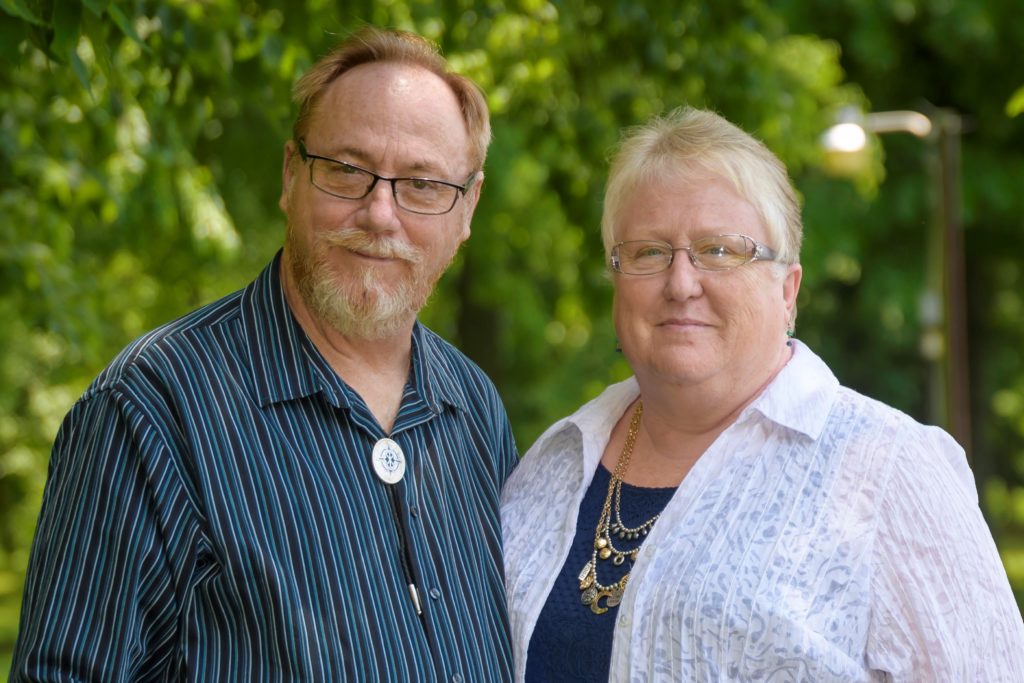 Do you want to hear and feel God laugh? Tell Him your plans! We have learned to trust God, listen to Him, and keep the faith! God has a plan for all of our lives. We encourage you to love those around you, and show them the love of Christ in all you do!
Scripture: Let us therefore come boldly unto the throne of grace that we may obtain mercy, and find grace to help in time of need.

Hebrews 4:16 (KJV)
Lanni and I were married on September 11, 1999. We live in Knoxville, Illinois. Our marriage has been a Godsend. We have put together two families. At times it has been tough blending the two families together but when God is in the center of your lives, all things are possible.
I am currently employed as the Transportation Director for Knoxville School District. I have worked as an Auto Technician for 34 years. I enjoy working on automobiles; it allows me to use the gifts God has given me. Lanni is employed as the Church secretary for First Church of God in Galesburg, Illinois.
I handle booking the dates for HillSong Gospel, and send out our promo information. Lanni handles the secretarial duties for the group. We both love singing together. It gives us the opportunity to lift our voices in praise to our Lord and Savior, Jesus Christ.
We have six children, two daughters, and four sons. Five of our children are married. We are fortunate to have almost all of our children and grandchildren close to home. We are the proud grandparents to 14 grandchildren who are the treasures of our lives. It is truly a blessing to have such wonderful kids and grandkids. We cherish every moment with them.
Lanni and I attend church at the First Church of God in Galesburg and are active in the praise teams and committees within the church.
It never ceases to amaze us the places God will send us if we are open and willing vessels. I could not imagine the blessings we would miss if we were not willing to travel the journey He has sent us on. We covet your prayers daily for HillSong Gospel. We look forward to seeing you here, there, or in the air. God bless you all.
HGM managed by Chuck and Lanni Hillery is based in Illinois, USA. HGM has no affiliation with Hillsong ™ Church or Hillsong UNITED ™.